March 3, 2020
Central Information Commission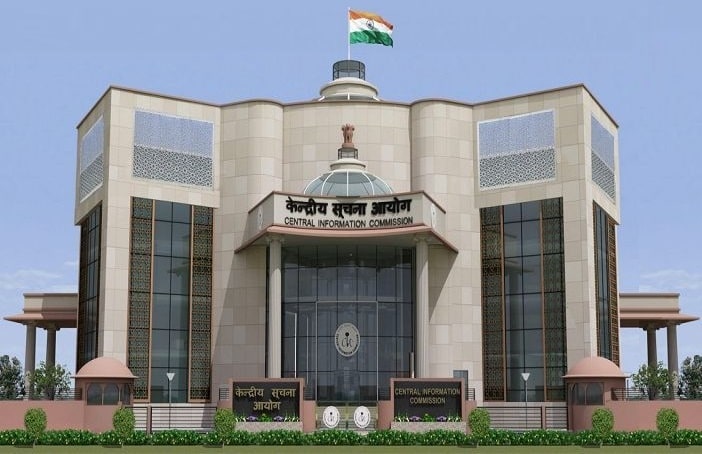 Composition of Central Information Commission
Chief information commissioner
Up to 10 information commissioners
All are appointed by the President
Appointment on the recommendation of

Prime minister
Union minister nominated by PM
Leader of the largest opposition party
Qualification
As per Section 12(5), members should be a person of eminence in public life.
They should have experience in one of following field

Law
Science and technology
Governance
Social service
Management
Journalism and mass media
Administration

As per Section 12(6), they should not be MP / MLA's or connected to any political party, doing some business or holding any office of profit.
Term & Condition
They hold office till age of 65 or 5 years.
Members are not eligible for reappointment.
Information commissioner is eligible for post of chief information commissioner only.
Total tenure of office can be maximum 5 years including his tenure of information commissioner.
Salary, allowances and other conditions are similar to Chief Election Commissioner and  Information Commissioner are similar to those of an Election Commissioner.
Right to Information (Amendment) Act, 2019
It made two fundamental changes in RTI Act 2005.
Tenure of the CIC and IC at centre and state levels for such term as may be prescribed by the Central Government.
Salaries and allowances as may be prescribed by the Central Government.
Removal
Removal is done by president on grounds of bankruptcy, unsound mind, infirmity of body or mind, sentenced to imprisonment for a crime, or engages in paid employment. 
He can also be removed for proved misbehavior or incapacity if SC inquiry finds him guilty.
They can resign by writing to president.
Powers & Functions
It is the duty of the Commission to receive and inquire into a complaint from any person:

who has not been able to submit an information request because of non-appointment of a Public Information Officer
who has been refused information that was requested
who has not received response to his information request within the specified time limits
who thinks the fees charged are unreasonable
who thinks information given is incomplete, misleading or false

Central Information Commission can order inquiry into any reasonable matter.
It is a suo-moto power of CIC.
CIC has the powers of a civil court in respect to some cases.
All public records must be given to the Commission during inquiry for examination.
No public record can be withheld from it during inquiry of complaints.
CIC can make necessary changes to the practices relating to management, maintenance and destruction of records.
Commission can direct any public authority to appoint a Public Information Officer.
Commission can direct for publishing information or categories of information.
It can ask for an annual report from the public authority on compliance with this Act.
Central Information Commission can impose penalties under this Act.
It acts as second appellate authority for RTI applications.
Submits annual reports to the central govt. which are tabled before each house of Parliament.