September 22, 2019
Economy & Banking Current Affairs 2019
>>>>>>>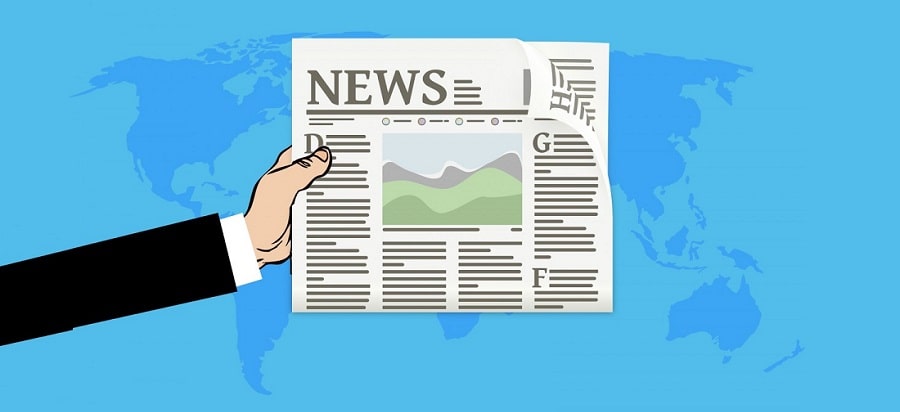 Bank Merger
| Anchor Bank | | |
| --- | --- | --- |
| Punjab National Bank (PNB) | Oriental Bank of Commerce and United Bank of India | 2nd largest PSU bank |
| Bank of Baroda | Vijaya Bank & Dena Ban | 3rd largest PSU bank |
| Canara Bank | Syndicate Bank | |
| Union Bank of India | Andhra Bank and Corporation Bank | |
| Indian Bank | Allahabad Bank | |
RBI New Notes
| | Rear Photo | Color |
| --- | --- | --- |
| 10 | Konark Sun Temple | Orange-violet |
| 20 | Ellora Caves | Greenish-yellow |
| 50 | Rath Temple, Hampi | Fluorescent blue |
| 100 | Rani ki vav, Patan, Gujrat | Blue-green |
| 200 | Sanchi Stupa | Bright Yellow |
| 500 | Red Fort | Stone Grey |
| 2000 | Mangalyaan | Violet |
GDP Growth Forecast of India – 2019-20
According to the Central Statistics Office (CSO) data, GDP growth during 2018-19 fiscal stood at 6.8%.
Growth Forecast for 2019-20 is as follows
Crisil Ratings – 6.9%
FICCI – 6.9%
International Monetary Fund (IMF) – 6%
World Bank – 6%
Asian Development Bank (ADB) – 7%
UN's World Economic Situation and Prospects (WESP) – 7.1%
Moody's Investors Service – 5.8%
Fitch rating – 6.6%
Australia and New Zealand Banking Group (ANZ) – 6.2%
Committees
U K Sinha committee for economic and financial sustainability of the MSME sector by RBI
High-Level Committee by RBI on Digital Payments to encourage digitization of payments, chaired by Nandan Nilekani.
TN Manoharan committee on the Development of Secondary Market for Corporate Loans by RBI
VG Kannan committee to review the entire gamut of ATM charges and fees by RBI
UK Sinha Committee  to suggest long-term solutions for the economic and financial sustainability of MSMEs by RBI
January
Reserve Bank of India (RBI) has launched Survey on Retail Payment Habits of Individuals (SRPHi)
ESAF small finance bank from Kerala got RBI approval to operate as a scheduled bank
Ministry of Textiles, Government of India had launched Yarn Bank Scheme for power loom sector development
According to World Economic Forum (WEF) report, India will be the world's 3rd largest consumer market by 2030
India allows Iran's Bank Pasargad to open branch in Mumbai
RBI has agreed to provide USD 400 million under a swap arrangement to boost the reserves of Sri Lanka.
GST Council has doubled the GST exemption limit for the country – Rs 40 lakh and Rs. 20 lakh for North eastern states.
Union Cabinet approved the creation of a national bench of the Goods and Services Tax Appellate Tribunal (GSTAT) in New Delhi.
UAE and Saudi Arabia have launched a common digital currency called Aber.
Pakistan Government has decided to launch Panda Bonds to raise loans from Chinese capital markets.
According to Nepal's central bank circular, Indian currency of denominations Rs. 200, Rs.500 and Rs. 2,000. cannot be carried and used for trading.
Goods and Services Tax (GST) on Haj has been reduced from 18% to 5%
February
Pradhan Mantri Kisan Samman Nidhi (PM-KISAN), is a direct cash transfer of Rs 6,000 per year in three instalments to farmers.
Union government has announced a Separate Department of Fisheries in Interim budget
Individual taxpayers with income up to Rs. 5 lakh taxable income will get a full tax rebate
RBI slapped a Rs. 1 cr. penalty on Syndicate Bank & Rs 20 lakh on Axis Bank for violating norms
RBI has slapped Rs 1 cr. penalty on SBI for not monitoring the end use of funds
RBI has imposed penalty of 2 million rupees each on HDFC, IDBI and Kotak Mahindra Bank for non-compliance of KYC and Anti-Money Laundering norms.
Asian Development Bank (ADB) has bought 14% stake in micro-financier Annapurna Finance for Rs 137 crore
Pallavan Grama Bank & Pandyan Grama Bank will be merged to form the Tamil Nadu Gramin Bank
Fino Payments Bank has announced the launch of a sweep account facility in association with Suryoday Small Finance Bank
Union Government has increased the Minimum Support Price (MSP) of sugar for the year 2018-19 from Rs. 29 per Kilogram to Rs. 31.
RBI will transfer interim dividend 28,000 crore rupees to the central government for the half-year.
RBI withdrew the 20% limit on investments by FPIs in corporate bonds of an entity with a view to encourage more foreign investments.
LIC has launched a new micro insurance plan Micro Bachat for 18-55 age group
Zimbabwe started to trade its new currency 'the RTGS dollar'
RBI and Bank of Japan have signed a Bilateral Swap Arrangement (BSA) of 75 billion US dollars
GST collection in the month of February at 97,247 cr. rupees
March
Bank of Baroda has tied up with Germany's KfW Development Bank for funding of USD 113 million to refinance solar projects
Tamil Nadu government bestowed the Best Bank Award to the Indian Bank, based on the criteria that the bank met the needs of women's self-help groups
Bharti AXA General Insurance has been conferred with the 'Non-Life Insurer of The Year Award 2019' by the Assocham
ACKO General Insurance has been awarded 'Golden Peacock Innovative Product Award – 2019' for micro insurance product 'Ola Ride Insurance'
World Bank will provide 250 Million USD for the National Rural Economic Transformation Project (NRETP) to boost Rural incomes across13 States.
Korea Exim Bank has extended a Rs 4,100 crore loan for Visakhapatnam (VIZAG) Metro Rail project.
As per the World Gold Council (WGC), India ranks 11th in gold holding.
HDFC Bank is the 3rd listed company in India to achieve a market cap of Rs 6 lakh crore after Reliance Industries and TCS.
SBI has launched doorstep banking service for senior citizens over 70 years and differently-abled customers.
SBI has launched the YONO Cash service to withdraw cash from ATMs without  debit cards.
Bank of Baroda has launched 'Crèche' Child Daycare facility within its Mumbai Corporate Office premises.
IDBI Bank has been categorized as a private sector lender following the acquisition of majority stake by LIC
RBI has slapped a penalty of Rs 2 cr. on Punjab National Bank (PNB) for noncompliance of regulatory directions about 'SWIFT' operations.
State Bank Of India has signed a pact with the Bank of China (BoC) to boost business opportunities.
April
RBI set the average base rate to be charged from borrowers by non-banking financial companies (NBFCs) and micro-finance institutions (MFIs) at 9.21%
RBI will inject long-term liquidity worth 5 billion US Dollars into the banking system through a dollar-rupee buy-sell swap for a tenure of 3 years
SEBI has given approval to Paytm Money to start offering broking services
NPCI has reduced the UPI usage fees for small transactions less than Rs 1,000 to 10 paise from 25 paise.
RBI has announced its first Bi-monthly Monetary Policy Rates for 2019-20

Repo rate – 6%
Reverse Repo rate – 5.75%
MSF rate – 6.25%
Bank rate – 6.25%
CRR – 4%
SLR – 19.25%

Canara Bank is the 1st PSU bank to shift to EMV chip and PIN for cards across the country.
Fincare Small Finance Bank has been awarded the Celent Model Bank 2019 Award in the category of Financial Inclusion.
SBI General Insurance has launched CyRUSS, a product to protect businesses from financial and reputational losses due to cyber-attacks.
RBI has sold its entire stake in National Housing Bank (NHB) and NABARD to government.
Lakshmi Vilas Bank is set to merge with India bulls Housing Finance
As per Forbes World's Best Bank survey, HDFC Bank has been identified as number 1 bank by customers in India
Tata Consultancy Services partnered with Google Cloud to build industry-specific cloud solutions.
GST collection scaled an all-time high 1.13 lakh crore rupees for April 2019
May
Income tax department has signed an agreement with Goods and Services Tax Network (GSTN) to exchange of data and to stop tax evasion.
SEBI directed National Stock Exchange (NSE) to pay more than Rs 625 crore in the case of misuse of its co-location facility.
LIC Housing Finance has launched 'Udyam', a skilling centre in Bengaluru to empower youths
The Chief Economic Advisor Krishnamurthy Subramanian has been included in the Advisory Council of the 15th Finance Commission.
Reliance Industries has acquired British toy retailer Hamleys (founded in 1760)
RBI has released a vision document 'Payment and Settlement Systems in India: Vision 2019 – 2021'
Bombay Stock Exchange (BSE) has launched "BSE StAR MF" app to enable more participation and help in mutual fund distributors process.
Paytm has tied up with Citibank to launch 1st white-label credit card called Paytm First Card.
HDFC ERGO General Insurance Company has announced to launch the Mosquito Disease Protection Policy.
UPI payments app BharatPe has roped in actor Salman Khan as its brand ambassador.
Bharti AXA Life Insurance has been conferred with the FICCI Claims Excellence Award for customer-friendly claims services
SBI has announced a strategic partnership with the FMCG arm of The Art of Living Sri Sri Tattva
Corporation Bank has launched 'Corp SME Suvidha', a product for GST-registered MSMEs.
USA has added India to its monitoring list for currency practices and macroeconomic policies, alleging undervaluation in its currency.
Standard Charter has launched the Trade AI Engine, a joint solution developed in partnership with IBM.
June
RBI has launched Complaint Management System for filing online complaints against banks, NBFCs "cms.rbi.org.in"
According RBI, all data related to payments must be stored in systems located only in India.
RBI has announced its 2nd Bi-monthly Monetary Policy Rates for 2019-20

Repo rate – 5.75%
Reverse Repo rate – 5.50%
MSF rate – 6%

RBI has released a report on "Benchmarking India's Payment Systems"
According to the Department for Promotion of Industry and Internal Trade (DPIIT), FDI in the services sector grew in 2018-19 by 36.5% (USD 9.15 billion)
RBI has slapped a penalty of Rs. 2 crores on Kotak Mahindra Bank for higher shareholding by promoters.
RBI has waived off all transactions charges to encourage digital transfer of funds NEFT and RTGS
Union government has reduced the rate of the contribution made by employees and employers under the Employees' State Insurance (ESI) Act from 6.5% to 4%
Amazon moved past Apple and Google to become the world's most valuable brand
Amazon India becomes India's most attractive employer brand According to the survey conducted by the Randstad Employer Brand Research
IndusInd Bank and Bharat Financial Inclusion Ltd merger will be effective from July 2019
Apollo Munich Health Insurance would be merged with HDFC ERGO general insurance
Tech Mahindra announced the signing of a multi-year contract with Airbus for cabin and cargo design engineering.
July
Karnataka Bank has launched the web tool "Vasool So-Ft" to digitalize the NPA recovery process of the bank
Government has inked pact with IBM India for undertaking a pilot study to utilize Artificial Intelligence (AI) in the Kharif crop season 2019 in three districts of MP
RBI board has finalized a three years roadmap named Utkarsh 2022 to study the practice of Central Banks across the world.
Kerala Govt. has set up Non-Resident Keralites Investment company
Bharat Chamber of Commerce has signed a MoU with BRICS of Commerce and Industry for promoting trade and investments between BRICS countries and eastern part of India.
SBI was fined Rs. 7 cr. for non-compliance with the directions issued by the RBI on Income Recognition and Asset Classification (IRAC) norms
Andhra Bank has launched an Artificial Intelligence interactive assistant chatbot named ABHi
NABARD will raise long-term funds of Rs 60,000 cr. through nonconvertible debentures in the current financial year 2019-20.
GST Council has decided to reduce GST Rate on Electrical Vehicles from 12% to 5%.
LIC has agreed to offer Rs 1.25 trillion lines of credit by 2024, to fund highway projects.
Digital Communications Commission (DCC) has approved the cumulative penalty of Rs 3,050 crore on Bharti Airtel and Vodafone Idea.

The penalty was imposed by TRAI for not providing points of interconnection to Jio when it entered the market.

Reliance Industries (106) the top-ranked Indian company on the Fortune Global 500 list.

Walmart continues to top the Fortune 500 list followed by Chinese state-owned oil and gas company Sinopec Group

US regulators formalized a record 5 billion US Dollar fine on Facebook violation of users' privacy in the Cambridge Analytica data scandal
August
India's foreign exchange reserves reach all time high at USD 430.572 billion
Postal Department has decided to convert the India Post Payments Bank (IPPB) into Small finance bank
SBI has become the 1st Indian bank to link up with  China's National Advance Payment System.
RBI has announced that the National Electronic Funds Transfer (NEFT) facility will be available for the customers round-the-clock
RBI has announced its 3rd Bi-monthly Monetary Policy Rates for 2019-20

Repo rate – 5.40%
Reverse Repo rate – 5.15%
MSF rate – 5.65%
Bank rate – 5.65%

RBI will set up a Central Payment Fraud Registry  monitor digital payments related frauds on a real-time basis
SBI General Insurance has launched new cyber insurance scheme for the customers, to safeguard their online bank account or of ATM fraud
Traders body Confederation of All India Traders (CAIT) has launched an initiative Digi Vyapari-Safal Vyapari
RBL Bank and digital healthcare platform Practo have partnered to launch an industry-first co-branded health credit card.
RBI has approved the transfer of record Rs 1.76 lakh crore dividend and surplus reserves to the union government.
Asian Development Bank (ADB) has approved a USD 500 million loan to Pakistan to support the country's trade competitiveness and exports
>>>>>>>