February 23, 2020
History of Constitution of India
history of the constitution of india
British came to India in 1600 as East India Company.
They had the exclusive right to trade in India according to the charter granted by Queen Elizabeth.
In 1765, the Company, which till now had purely trading functions obtained the 'diwani'.
Diwani was the rights over revenue and civil justice of Bengal, Bihar, and Orissa.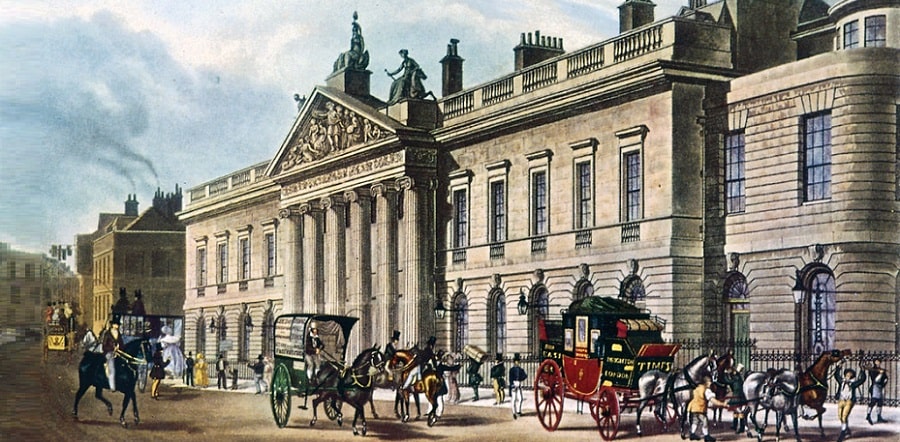 Regulating Act of 1773
Reasons
In 1772, East India Company was in financial crisis.
They asked a loan of 1 million pounds from British govt.
Allegations of corruption and nepotism against company officials.
Famine in Bengal, huge population perished.
Dual form of administration was drawing a lot of complaints.
Defeat of company by Mysore's Hyder Ali in 1769.
So, Lord North decided to overhaul the management of the Company.
This was the first step by British government to take control of India.
Features
The Governors of Madras and Bombay were brought under the control of Bengal.
Executive Council of Four member.
Restricted the Court of Directors (Civil, Revenue, Military) to four-year terms.
A Supreme Court was established at  Fort William at Calcutta

Elijah Impey as Chief Justice & 3 other judge

Supreme Court had civil and criminal jurisdiction over only British subjects, not Indian natives.
Prohibited from Private trade and 'native' Bribes.
Company dividends were limited to 6% until it repaid a £1.5m loan.
Pitt's India Act 1784
Chancellor of the Exchequer to be appointed "Commissioners for the Affairs of India".
Separation in Commercial and political functions, system of double government.

3 Court of Directors – Commercial
New 6 member Board of Control – Political (civil & military).

'British Possession in India' & British Government get control over company
Governors of Bombay and Madras independence were deprived.
British prime minister was William Pitt the Younger.
In 1786 Lord Cornwallis passed a supplementary act.

2nd governor-general of Bengal was appointed.
history of the constitution of india
Charter Act of 1793
It declares Governor-General's power of over-ruling his council and Governors of the subordinate presidencies.
Company's dividends were allowed to be raised to 10%.
Salaries of the staff and the Board of Control were charged to the company.
Company had to pay the British govt. Rs.5 Lakhs from the Indian revenue annually.
Now company can grant licenses to individuals and its employees to carry on trade in India.
Charter Act of 1813
This Act asserted the Crown's sovereignty over British India.
Company's trade monopoly was ended except for the trade in tea and with China.
This was due to Napoleon's Continental System in Europe.
Now local govt. can tax people under the jurisdiction of the Supreme Court.
Allotted Rs.1 Lakh for Indian education.
Financial grant towards the revival of Indian literature and the promotion of science.
Permitted Christian missionaries to propagate English and Christianity.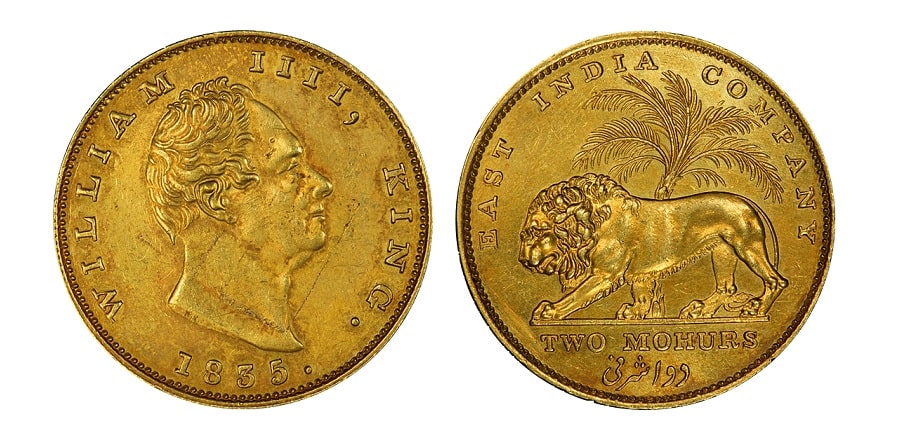 Charter Act of 1833
It's also known as Saint Helena Act 1833.
Control of the island of Saint Helena is transferred to the Crown.
Governor-General of Bengal became Governor General of India.
Company's trade with China were closed down.
East India company became purely Administrative body.
This act was the first step to centralize India's administration.
It attempted to start merit based open competition of Civil Service.
Restrictions on European immigration and acquisition of property in India were lifted
Law commission was established in 1834.
Law commissioner was added to the governor general council as an ordinary Member.
Abolition of Slavery in 1843.
It permitted British people to settle freely in India.
Charter Act of 1853
Separation of Legislature & Executive function
Legislative Council became a 12 member body.
Appointment of a separate governor for Bengal Presidency.
Open Competition of selection of Civil Servant for Indians (Macaulay Committee).
Local representation in Central Legislature Council form Provincial govt.
Provincial govt. in Madras, Bombay, Bengal and Agra.
Law member became full member with the right to vote.
Government of India Act 1858
Passed on 2nd Aug 1858.
This act. called for liquidation of East India Company.
British territories in India were to be governed directly by the British Crown.
Governor General of India became Viceroy of India.
New Executive Council was made to assist Viceroy.
Viceroy and the governors of different presidencies were appointed by the Crown.
Board of Control and Court of Directors was abolished.
Doctrine of lapse act. was ended.
Post of Secretary of State, a member of the British cabinet, was created.
Indian Civil Service was created under the control of the Secretary of State.
15 member Council of India, an advisory body to assist him.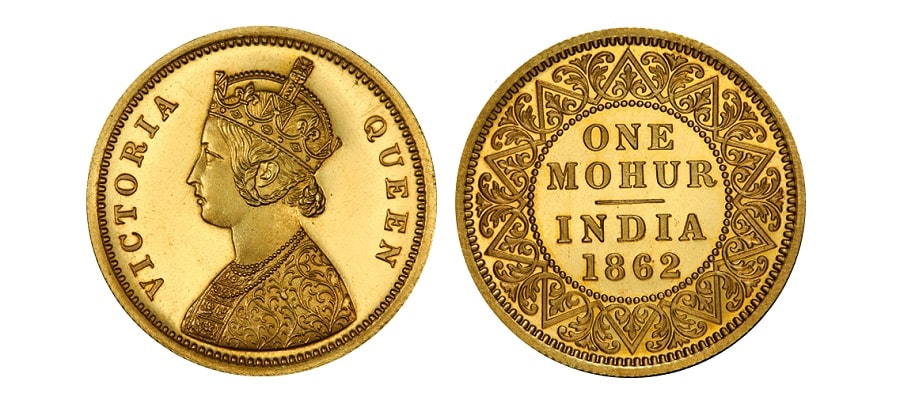 Indian Councils Act of 1861
Imperial Legislative Council was created with 5 members.
3 members were appointed by the Secretary of State for India and 2 by the Crown.
It started functioning as a cabinet run on the portfolio system.
5 Portfolio was Revenue, Military, Law, Finance, and Home.
Viceroy can issue ordinances lasting six months if the legislative council is not in session.
Indians nominated to the Central legislative council, Raja of Benaras, Maharaja of Patiala, and Sir Dinkar Rao.
Decentralization of power and restored legislative powers of Bombay and Madras Presidencies.
New Legislative Council in Bengal (1862), N-W Frontier (1886), and Punjab (1897).
Indian Councils Act of 1892
Members were given the right to ask questions on the budget and matters of public interest.
But, they had to give a notice before 6 days.
Principle of representation was introduced in Legislative Councils.
Universities, district board, municipalities, zamindars and chambers of commerce can recommend members to provincial councils.
Indian Councils Act of 1909
It known as Morley-Minto Reforms
It passed on 12 March 1909.
John Morley was Secretary of State for India
Central Legislative Council member increased 16 to 60.
Provincial Legislative Council member also increased.
Elected members were added to provincial council.
They were elected indirectly by electoral college of local bodies.
Provincial Council now get Non-official majority.
Members can ask supplementary questions and move resolutions on budget.
1st Indian in Viceroy Executive council, Satyendra Prasad Sinha as a Law member.
2 Indians were nominated to the Council of the Secretary of State.
Separate Electorate for Muslims (Minto – father of Communal Electorate).
Government of India Act 1919
It's called Montague – Chelmsford Reforms
It passed on 23 Dec 1919.
Montague was Secretary of State.
This Act had a separate Preamble.
It introduce office of High Commissioner for India in London.
3 Indian members in Viceroy's Executive council.
Direct Election in Country with restricted franchise.
Extended the communal representation to Sikhs, Christians, Anglo-Indians and Europeans.
Subjects were divided into two lists

Central Subjects
Provincial Subjects

Transferred Subject
Reserved Subject

Bicameral legislature was set up in Central govt. with two houses

Upper House (Council of State)
Lower House (Legislative Assembly)

Elected members of Central govt. were elected by Provincial govt.
Post of Speaker and Deputy Speaker was introduced in Central govt.
Only 25% of the budget was subject to vote.
Measures to resolve deadlock between both the houses

Joint committees
Joint conferences
Joint sittings

Diarchy was introduced in Provincial govt.
2 classes of administrators

Executive councilors – Reserved Subject

Land revenue
Famine relief
Irrigation
Justice
Law and order
Newspapers
Forests

Ministers – Transferred Subject

Education
Public health & works
Agriculture & fisheries
Local self governments
Medical services

Separate Budget for Provinces.
Public Service Commission established in India, 1st Oct 1926.
Appointment of statutory body to inquire after 10 years.
Government of India Act 1935
Received Royal assent in 24 July 1935.
321 sections 10 schedules
Council of India was abolished and introduced advisory body in its place.
Subjects were divided between 3 lists

Federal List – Centre
Provincial List – Provinces
Concurrent List – Both

Council of Ministers in central and provincial govt.
Diarchy started at central govt.

Reserved – Viceroy with the help of Executive Council
Transferred – Viceroy with the help of Council of Ministers

Council of State, the Upper house was permanent body and Federal legislature was lower house
It provides more provincial autonomy.
Abolished Diarchy at provincial level as per the suggestion of Simon commission.
Bicameralism in 6 provinces out of 11.
New Sindh province was carved out from Bombay Presidency.
Bihar and Orissa were split.
Burma was separated from India on 1 April 1937.
Extended the franchise about 10% of total people of India.
Reserve Bank of India established.
Federal, Provincial and Joint Public Service Commission
In 1937, Federal Court was established in Delhi.
Safeguards and protective instruments for minorities.
Indian Independence Act 1947
Background
In 20th Feb 1947 British prime minister Clement Attlee announced Indian Independence.
In May 1947, Mountbatten proposed a plan under which provinces are independent to choose to join constituent assembly or not. 
This was called the 'Dickie Bird Plan'.
Jawaharlal Nehru, opposed it saying that it would lead to balkanization of the country.
The plan also called Plan Balkan.
Viceroy came up with another plan, June 3 Plan or the Mountbatten Plan.
Plan was accepted by Congress and Muslim League.
It was received royal assent on 18 July 1947.
Constituent assembly could enact, repeal, and amend any law.
Thus it was made a legislative body too.
When it worked a legislative body it was chaired by GV Malwankar till 1949.
Features
Division of British India into two new dominions of India and Pakistan.
Partition of Bengal and Punjab.
Establishment of the office of Governor-General in each two countries.
Transfer complete legislative authority upon Constituent Assemblies of new countries.
Termination of British control over the princely states
Rights to Princely states to remain independent or accede to India or Pakistan.
Abolition of the use of the title "Emperor of India" by the British monarch.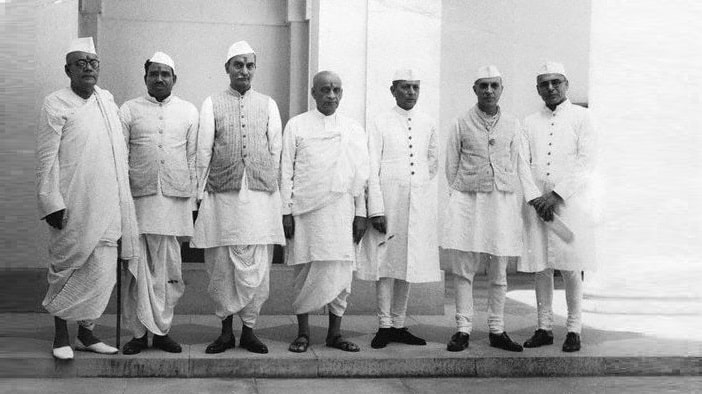 Interim Government, 1946
It is also known as the Provisional Government.
It was formed in 2 September 1946.
Congress Party won 208 seats and Muslim League won 73 seats.
26th Oct 1946, Muslim league joined the Interim Government
Members of the Interim Government

Vice President of the Executive Council, External Affairs and Commonwealth Relations – Jawaharlal Nehru 
Home Affairs, Information & Broadcasting – Sardar Vallabhbhai Patel
Agriculture & Food: Rajendra Prasad
Commerce –  Ibrahim Ismail Chundrigar (ML)
Defence – Baldev Singh (INC)
Finance – Liaquat Ali Khan (ML)
Education & Arts – C Rajagopalachari (INC)
Health – Ghazanfar Ali Khan (ML)
Labour – Jagjivan Ram (INC)
Law – Jogendra Nath Mandal (ML)
Railways & Communications, Post and Air – Abdur Rab Nishtar (ML)
Works, Mines & Power – C H Bhabha (INC)