March 10, 2019
Mughal Empire & Sur Dynasty
>>>>>>>

>>>>>
Babur (1526-30)
Mughals belonged to a branch of the Turks called Chagatai.
It named after the second son of Genghis Khan.
Babur is the founder of the Mughal Empire in India.
He was a descendant of Timur (on his father's side) and Genghis Khan (on his Mother's side).
Original name of Babur was Zahiruddin Muhammad.
Babur became the ruler of Farghana (Chinese Turkistan).
His father was Umar Shaikh Mirza.
Daulat Khan Lodi (Governor of Punjab), Alam Khan, and Rana Sanga of Mewar  invited Babur to invade India.
That time Babur was ruler of Kabul.
He undertook four expeditions to India, between 1519 and 1523.
On 21st April 1526, Babur defeated Ibrahim Lodi in the first Battle of Panipat.
Babur introduced artillery in the battle of Panipath.
In 1527, Rana Sangha, met and defeated by Babur in the Battle of  Khanwa, a village near Agra.
Then, Babur took on the title of "Ghazi".
In 1528 Battle of Chanderi was won by Babur over Medini Rai, the Rajput ruler of Malwa.
Babur defeated allied Afghans of Bihar and Bengal under Muhammad Lodhi in the Battle of Ghaghra, near Patna in 1529.
In 1530, Babur died at Agra aged 40.
His body was taken to Kabul, where it was buried.
He wrote his memoirs, in Turki language Tuzuk-i-Babri / Babarnama and also wrote Masnavi.
>>>>>>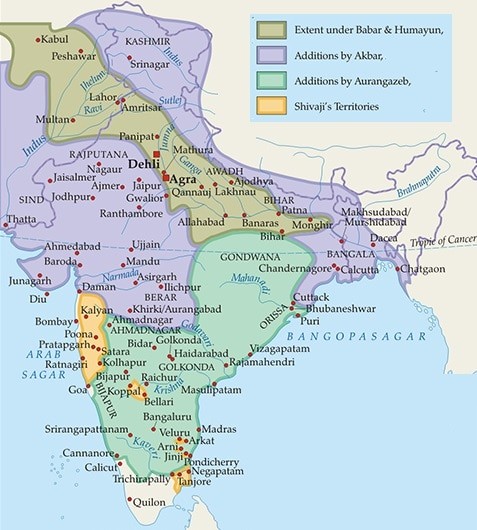 >>>>>>>>
Humayun (1530-40)
Humayun besieged the fortress of Kalinjar in Bundelkhand.
He defeated Bahadur Shah of Gujarat.
Sher Shah Suri defeated him in the Battle of Chausa, in 1539.
In 1540, in the Battle of Bilgram also known as Battle of Kanauj, Humayun defeated by Sher Shah Suri and lost his kingdom.
Humayun became an exile for the next fifteen years.
In 1952, during his wanderings in deserts of Sindh, Humayun married Hamida Banu Begum, daughter of Sheikh Ali Amber Jaini.
On Nov 23, 1542, Humayun's wife gave birth to Akbar at Amarkot.
Shah of Persia lend him a force of 12,000 men.
In 1545, Humayun captured Kandhar and Kabul from his brothers Kamran and Askari.
In 1555, Humayun defeated the Afghans and recovered the Mughal empire throne.
After six months, he died in 1556 due to his fall from the staircase of his library.
Bairam Khan, helped him come back to India.
His half-sister, Gulbadan Begum, wrote Humayun-nama.
Humayun built a new city at Delhi which he named Dinapanah.
He constructed the Jamali mosque and mosque of Isa Khan at Delhi.
Humayun's tomb is called the prototype of the Taj Mahal, and was built by his widow Haji Begum.
Persian painters, Mir Sayyid Ali and Abdus Samad, was his court painters.
>>>>>>>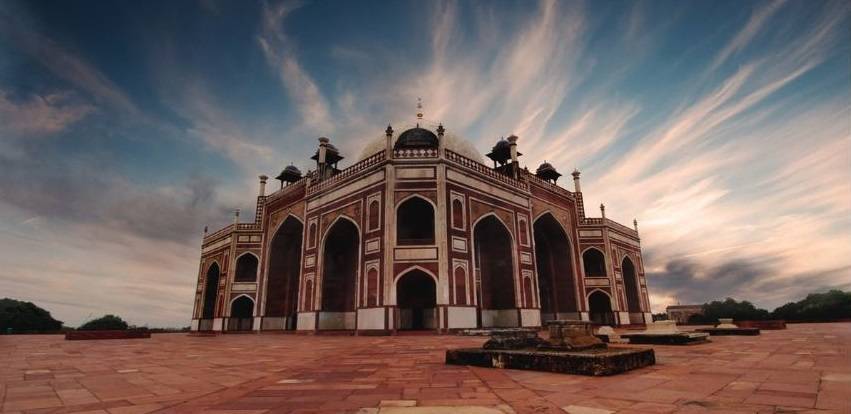 >>>>>>>
Sur Dynasty
Sher Shah Suri (1538–1545)
Sher Shah Suri founded the Sur dynasty and the second Afghan Empire after Lodhis.
His original name was Farid.
Farid served under the Afghan governor of Bihar, Bahar Khan Lohani.
Bahar Khan gave him the title Sher Khan for his bravery (as he killed a tiger).
Sher Shah Suri defeated Sultan Mahmud Shah of Bengal in the Battle of Surajgarh.
He adopted the title of Sher Shah Suri after defeating Humayun in the Battle of Chausa in 1539.
Sher Shah Suri defeated Maldeo in the famous Battle of Samel around Ajmer (1544).
His last campaign was against Kalinjar, Bundelkhand.
In that campaign he died from an accidental explosion of gun powder in 1545.
Sher Shah Suri built the Purana Qila (Old Fort), Sher Mandal.
He also built his own mausoleum at Sasaram.
Malik Mohammad Jaysi completed his Padmavat during the reign of Sher Shah Suri.
Abbas Khan Sarwani, wrote the Tarikh-i-Shershahi during his reign.
Sher Shah Suri was succeeded by his son Islam Shah (Jalal Khan).
Islam Shah died in 1553 and the Afghan empire was weakened.
>>>>>>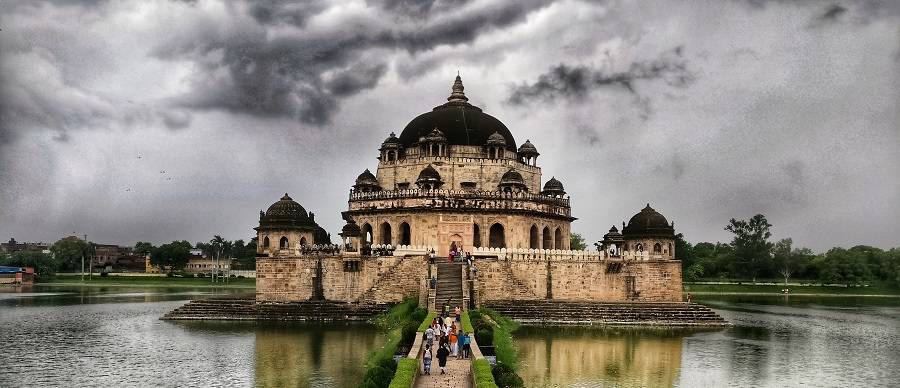 >>>>>>
Sher Shah Road / Highways
Sonargaon to Sind: Sher Shah Suri restored the old imperial road (the Grant Trunk road by Ashoka) and also restored the  Uttarapatha which connected Tamralipti (Bengal) to Purushpur (Peshawar).
Agra to Burhampur.
Jodhpur to Chittor.
Lahore to Multan.
>>>>>>>
Local Administration of Sher Shah Suri
Empire of Sher Shah Suri was divided into 47 sarkars.
Those sarkars was under shiqdar-i-shiqdaran (law and order) and munsif-i-muwifan (local revenue and civil justice).
Division of the sarkars into parganas.
Division of the parganas into Mauza (villages), under headmen.
Sher Shah Suri divided the executive functions thus ensuring balance of power.
>>>>>>>
Revenue Administration
Assessment of land revenue on the basis of measurement of land.
Classification of land into 3 categories on the basis of their yield.
Issuing of Pattas to the peasants and the acquisition of Qabuliyat from them.
Collection of a cess of two-and-half seers per bigha (unit of land from the peasants for famine relief fund).
>>>>>>>>
Military Administration 
He started direct recruitment of soldier.
Maintenance of chahra or descriptive rolls of soldiers and dagh or the branding of horses.
>>>>>>>
Trade & Commerce
Sher Shah Suri issued the first Rupiya (silver coin), copper coins called Dam and gold coins called mohur.
He re-organised the postal system of India (replaces runner by horses).
Building of sarais or rest houses along the roads for the convenience of the traders and travellers.
Setting of villages around sarais and their development into market towns.
Using of sarais as stages for the dak-chowki.
Collection of customs duty on goods only twice, once at the time of entering the country and another at the time of sale of goods.
>>>>>>>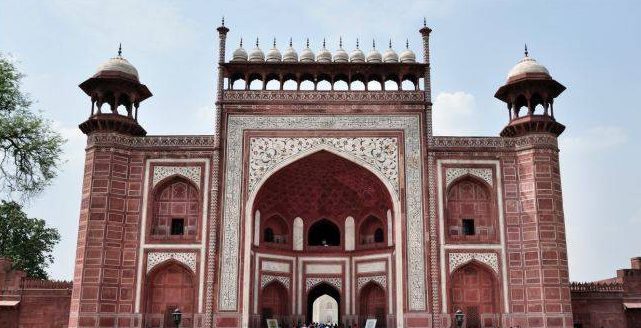 >>>>>>>

Akbar (1556–1605)
Akbar is the greatest monarchs of the Mughal empire.
He was thus crowned at Kalanaur (Punjab), at the age of 13 years by Bairam Khan.
Regency period of Bairam Khan was 1556–60 CE.
He served as tutor of Akbar as well as regent (wazir).
Hemu, chief minister of Adil Shah Suri defeted mughal empire force the Battle of Tughlaqabad (Battle of Delhi) in 1556.
Bairam Khan defeted Hemu in the Second battle of Panipat in 1556 CE.
1576, Battle of Haldighati (battle of Gogunda), Rana Pratap was defeated by the Mughal empire army led by Man Singh.
By 1570 CE, Akbar had captured almost the whole of Rajasthan.
Rajput policy of Akbar was combined with a broad religious tolerance.
He abolished the pilgrim tax in 1563 and later the jiziya in 1564.
Akbar prohibited forcible conversion of prisoners of war.
In 1605, Akbar died of dysentery and was buried at Sikandra.
He built the Agra fort in red sandstone.
He built Fatehpur Sikri (city of victory) near Agra.
Akbar built Jama Masjid and the Buland Darwaza built in 1572 as victory over Gujarat.
Other important buildings at Fatehpur Sikri are Jodha Bai's palace, Diwan-i-Am, and Diwan-i-Khas, the Panch Mahal, and Sheikh Salim Chisti's tomb.
Akbar built his own tomb at Sikandra (near Agra).
He also built the temple of Govindadeva at Vrindavan.
In 1574, Akbar started a Maktab Khana or a house of translation works in Fatehpur Sikri.
Rajatarangini, Ramayana and Mahabharata were translated into the Persian language there.
Akbar Nama written by Abul Fazl remained the main themes of Mughal paintings.
One of the most important works, Hamznama, which consisted of 1200 paintings, belonged to his reign.
most influential Hindi poet was Tulsidas, wrote Hindi version of the Ramayana, the Ramcharitmanas.
1585 Ralph Fitch was the first Englishman to visit Akbar's court.
Akbar transferred his capital from  Fatehpur Sikri to Lahore for some years.
He introduced Jharokha darshan  (balcony appearance).
He founded Allahabad in 1583 as Ilahabad (City of God).
It was the headquarters of the rebellious prince Salim (Jahangir).
>>>>>>>
Administration of Akbar
Revenue officer having title of diwan or diwan-i-ala.
Head of the military, intelligence and information agencies was Mir Bakshi.
Judicial department was headed by the chief Qazi.
Khan-i-Saman Head of the royal household.
There was 15 provinces or subas at the time of the death of Akbar.
Number of provinces rose to 19 under Shah Jahan, and 21 under Aurangzeb.
Governor was known as subedar or sipah-salar, and also some times as nayim.
Province divided into sarkars, which was further divided into paraganas, which consisted of a group of villages.
A fawjdar was responsiblefor a number of paraganas.
>>>>>
Land Revenue
Land revenue system adopted by Akbar was largely based on Sher Shah's system.
It was called Zabti or Dahsala or Bandobast system.
Zabti was collected mostly in cash.
In 1580, Akbar introduced the Dahsala System.
Raja Todar Mal overhauled zabti & dahshala system.
Survey was undertaken and on the basis of which a fixed amount of tax was levied.
Lands were classified into 3 different categories, based on its produce.
1/3 of the crop is known to be the share of the government.
Revenue collection was fixed for 10 years.
Two new crops, tobacco and maize were added in 16-17th century.
Portuguese imported tobacco in the region of Akbar.
Jahangir banned the use of tobacco in 1617.
Potato and red chilies came later in the 18th century by Portuguese.
>>>>>>>
Mansabdari System
Akbar introduced the Mansabdari system in his administration.
Under this system, every officer (Mansabdar) was assigned a rank (mansab).
Mansab rank was not hereditary and were divided into two – zat and sawar.

Zat means personal
Sawar rank indicated number of cavalrymen

Chehra (descriptive roll of every soldier) and dagh system (branding of horses) was followed.
Only drawback of Mughal empire force was lack of a strong and effective navy.
Duaspa-sihaspa (2-3 horses) rank, literally meaning troopers having 2 or 3 horses introduced by Jahangir.
Shah Jahan introduced the month-scale in the mansabdari system.
>>>>
Jagirdari System
Iqta of the Sultanate period in a modified form became Jagir under the Mughal empire.
Jagir system was closely related to the mansab system.
In fact it was a subsidiary system of the all-in-one mansab system.
Some mansabdars were paid in cash and some of them by jagirs.
Many Rajput mansabdars were assigned their own territories as Watan Jagir (hereditary).
>>>>
Jagirdari Crisis
Jagirdari crisis means crisis in the jagir system.
It resulting in the attempt of the nobles to confer the most profitable jagirs for themselves.
This problem became more serious during the period of Aurangzeb and the Later Mughals.
>>>>>>
Religious Policy of Akbar
In 1575 Akbar ordered the construction of the Ibadat Khana (House of Worship) near the Jami Masjid.
All religion saint invited there Hindus, Christians and Zoroastrians, Jain, Sikhs (exclude Budhist).
In 1582 CE, he promulgated a new religion called Din-i-Ilahi/Tauhindi-Ilahi (Divine Monotheism).
It was believes in one God and in Sul-iKul (peace to all).
Birbal was the first to accept Din-i-ilahi.
>>>>>>>
Navratnas of Akbar
Abul Fazl
Wrote Ain-i-Akbari and Akbar Nama.
He led Mughal empire army in its wars in Deccan.
Was murdered by Bir Singh Bundela, on the orders of Prince Salim.
>>>>>>>
Faizi
Historian Abul Fazl's brother and Persian poet.
Translated Lilavati into Persian (a work on mathematics).
under his supervision, the Mahabharata was translated into the Persian language.
>>>>>>>
Fakir Aziao Din
He was a Sufi mystic and one of the chief advisors of Akbar.
>>>>>>>
Tansen
Great musician, Hindu of Gwalior, served as a court musician to King Ramachandra.
Accepted Islam at the hand of great Sufi mystic saint Muhammad Ghaus of Gwalior.
It is believed that he could bring rain and fire through singing the ragas Megh Malhar and Deepak respectively.
Today his followers are referred to as Senia Gharana.
>>>>>>>
Raja Birbal/ Mahesh Das
Courtier to whom Akbar gave the title of both Raja and Birbal.
Died fighting Yusuf Shahis on North West frontier.
>>>>>>>
Raja Todar Mal
Finance minister, overlooked revenue system.
Introduced standard weights and measurements, revenue districts and officers.
Earlier worked under Sher Shah Suri.
In 1582, Akbar bestowed on him the title of Diwan-i-Ashraf.
Todar Mal also translated Bhagavata Purana into Persian.
>>>>>>>
Raja Man Singh
Was a Mansabdar, grandson of Akbar's father-in-law.
He was appointed governor of Kabul.
>>>>>>>
Abdul Rahim Khan-i-Khanan
Great poet Son of Bairam Khan.
Although a Muslim by birth, a devotee of Lord Krishna.
Translated Babarnama into Turki.
>>>>>>>
Mirza Aziz Koka
He was also known as Khan-i-Azam or Kotaltash.
Foster brother of Akbar.
He also served as the Subedar of Gujarat.
>>>>>>>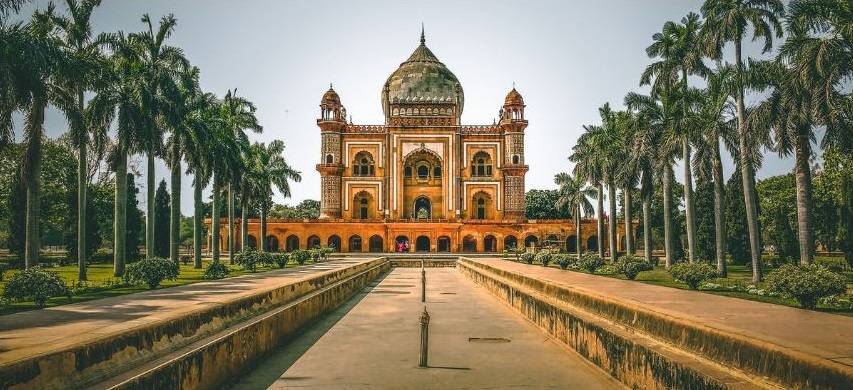 >>>>>>>.
Jahangir / Salim (1605–1627)
Jodha Bai (Rajput Hindu) and Akbar's eldest son, was named Salim after blessings of Sheikh Salim Chisti.
Revolted against Akbar in 1599.
After Akbar's death, he was crowned at Agra and assumed the title of Nur-ud-din Muhammad Jahangir.
In 1611, he married Mehrunnisa (widow of Sher Afghani).
He gave her title of Nur Jahan (Light of the World).
1612, Asaf Khan's daughter, Arjumand Banu Begum (later known as Mumtaz) prince Khurram.
Fifth Sikh guru, Arjun Dev, was beheaded for supporting the rebel prince Khusrau.
In 1620, Jahangir annexed Kangra, the first muslim ruler to do so.
British visited Machlipatnam during Jahangir's reign.
Captain Hawkins (1608–11) and Thomas Roe (1615-19) visited Mughal empire court.
Thomas Roe got the farman for setting up an English factory at Surat.
Jahangir had a chain of justice hung outside his palace.
He forbade the killings of animals for food on Tuesday and Friday.
Jahangir wrote the Tuzuk-i-Jahangiri (autobiography) in Persian.
He also patronised valuable dictionary Farhang-i-Jahangiri.
During his reign, Abdul Hamid Lahori wrote Padshah Namah and Khafi Khan wrote Muntakhab-i-Lubab.
Decorating the walls with floral designs made of semi-precious stones (known as Pietra Durra) started during his reign.
Jahangir built Moti Masjid at Lahore and his own mausoleum at Lahore.
He laid Shalimar and Nishant gardens in Kashmir.
Mughal painting reached its zenith under Jahangir.
He employed a number of painters

Portraits

painting – Abul Hasan, Bishan Das

Animal painting –

Madhu, Anant, Manohar, Govardhan and Ustad Mansur.

The use of 'Halo' or 'Divine lights' behind king's head started under him.
>>>>>>>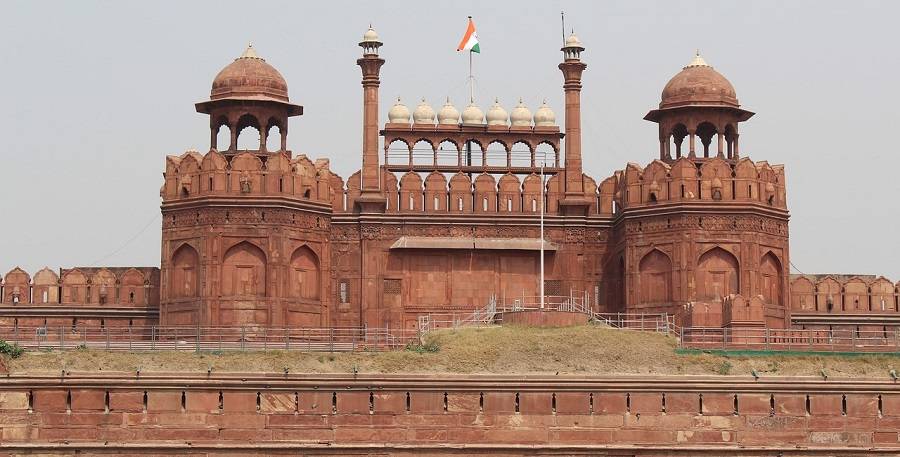 >>>>>>>
Shah Jahan (1628–58)
Shah Jahan also known as Khurram, whose mother was Hindu.
He shifted the Mughal empire capital from Agra to Delhi in 1638.
Deccan policy of Shah Jahan was much successful.
Fath Khan, son of Malik Ambar, also made peace with the Mughal empire, and Mahabat Khan was appointed governor of Deccan.
Finally in 1636, treaties were signed with Bijapur and Golconda.
In 1631, Shah Jahan commander Qashim Khan defeated the Portuguese near Hughli, due to the regular abuse of trading privilege.
Reign of Shah Jahan is considered the 'The Golden age' of the Mughal Empire.
Sudden illness Shah Jahan in 1657 plunged the Mughal empire into a civil war (1657–59) among his four sons.
Aurangzeb and Murad agreed to partition the empire and both defeated Raja Jaswant Singh (ruler of Jodhpur) and Qasim Khan at the Battle of Dharmat (1658).
Later, just after a month, the Battle of Samugarh (1658) was fought between Aurangzeb and Dara in which, Dara lost the battle.
Aurangzeb soon crowned himself with the title of 'Alamgir'(conqueror of the world).
In 1658 the Battle of Khajwah (near Allahabad) was fought between Aurangzeb and Shuja, Aurangzeb emerged victorious.
The Battle of Deorai (1659) Dara lost against Aurangzeb.
Aurangzeb made Shah Jahan prisoner in Agra Fort.
Shah Jahan died in 1666 and was buried beside his wife's grave in the Taj Mahal.
Taj Mahal counted among seven wonders of the world, construction was started in 1631 and was continued for 22 years.
The main architect was Ustad Isa.
Shah Jahan built the Moti Masjid at Agra, the Sheesh Mahal and Mussaman Burj at Agra (he spent his last years in captivity).
The Jama Masjid at Delhi was built in red stone.
The famous Red Fort at Delhi with its Rang Mahal, Diwan-i-Am, and Diwan-i-Khas was his creation.
Shalimar Bagh in Lahore, and the city of Shahjahanabad was built by Shah Jahan.
He also got Bebadal Khan to build the Peacock Throne.
His court poet was Abu Talib Kalim.
Shah Jahan also patronised Inayat Khan wrote Shah Jahan Nama and Abdul Hamid Lahori wrote Padshah Namah.
Dara Shikoh translated the Bhagavat Gita and Upanishads into Persian language.
>>>>>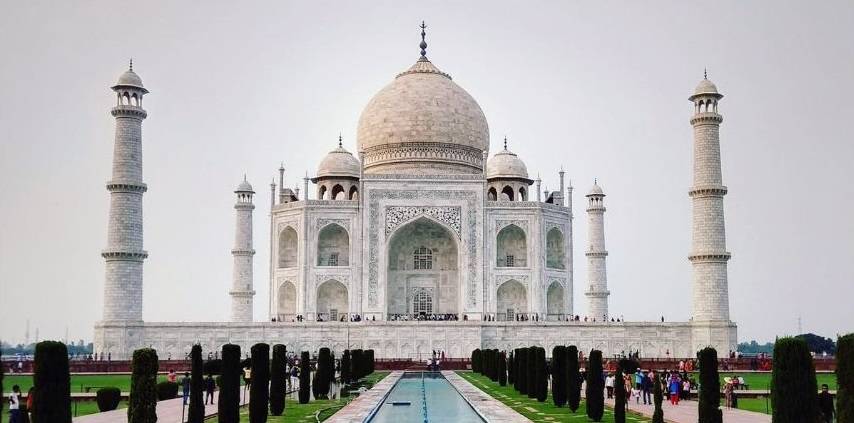 >>>>>>>>
Aurangzeb (1658–1707)
Mughal empire reached its largest territorial limits and emerged as the largest single state ever known in India.
Total 50 years of rules he spent first 25 years in north India and last 25 years in Deccan.
Northern Conquest: Aurangzeb could expand Mughal empire power in Assam in the north-east region.
In 1662 Mir Jumla, governor of Bengal, led the expedition against the Ahoms, Mughal empire army suffered heavy losses.
Another notable achievement in north-east was capture of island of Sondip and Chittagong in 1664.
Aurangzeb left for the Deccan in September1681, never returned to the north.
In the Deccan Aurangzeb failed to assess the situation realistically.
Sivaji carved out an independent Maratha state in the territories north and south of Konkan.
Adil Shahi dynasty of Bijapur was annexed in 1686 by Aurangzeb.
In 1687 Golconda was annexed.
The destruction of the Deccan kingdoms was a political blunder.
>>>>>>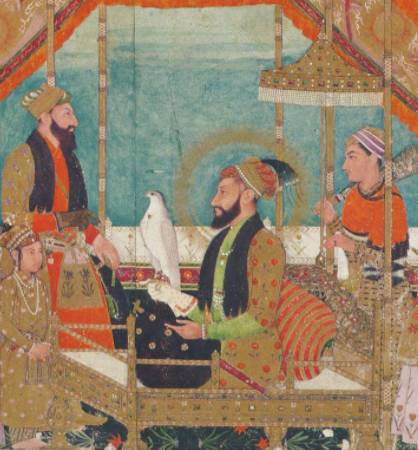 >>>>>>
Religious Policy of Aurangzeb
Due to harsh religious policy of Aurangzeb rebellions started.
Jat peasantry at Mathura, Satnami Revolt in 1672 in Punjab, and Bundelas in Bundelkhand in 1672.
Aurangzeb was a staunch and orthodox Muslim in his personal life and his ideal was to transform India into an Islamic state.
He re-imposed jiziya and pilgrim tax.
In 1675 he executed the ninth Sikh Guru, Tegh Bahadur.
Aurangzeb forbade music in the Mughal empire court and discontinued the practice of Jharokha darshan  and Tuladan.
He abolished Nawruz and forbade Sati.
Aurangzeb himself was proficient in playing the veena.
He earned money for his personal expenses by copying the Quran and selling those copies.
Due to all these qualities, Aurangzeb was called Darvesh/ Zindapir (a living saint).
>>>>>>
>>>>>>
Trade & Commerce under Mughal Empire
Seth, bohra traders in long distance trade, local traders were called banik.
Another class of traders, banjaras, were carry bulk goods and used to move long distances with their goods on the back of oxen.
Interestingly, the trading community did not belong to one caste or religion.
Bengal exported sugar, rice, as well as delicate muslin and silk.
The Coromandal coast became a centre of textile production.
Gujarat was an point of import and export goods.
Major exports were textiles, saltpetre, sugar, opium, spices, Indigo and Kashmiri shawls and carpets, food grain etc.
Imports were war horses, ivory, silver, silk, porcelain, wine, carpets, perfume, glass, watches, silver utensils, tin and copper, etc.
This was done through the use of hundies, a paper document promising payment of money.
Iron and copper mining were taken up in Singbhum and Khetri mines.
>>>>>>