March 10, 2019
Sena Dynasty & Late Classical Bengal
Sena Dynasty (1097-1230)
Sena dynasty

ruled from Bengal through the 11th and 12th centuries.

The empire at its peak covered much of the north-eastern region of the Indian subcontinent.

The rulers of the Sena Dynasty traced their origin to the south Indian region of Karnataka.

Nabadwip was the capital of Sena dynasty.
Sena rulers were brahmin by caste and kshatriya by profession.
They consolidated the caste system in Bengal.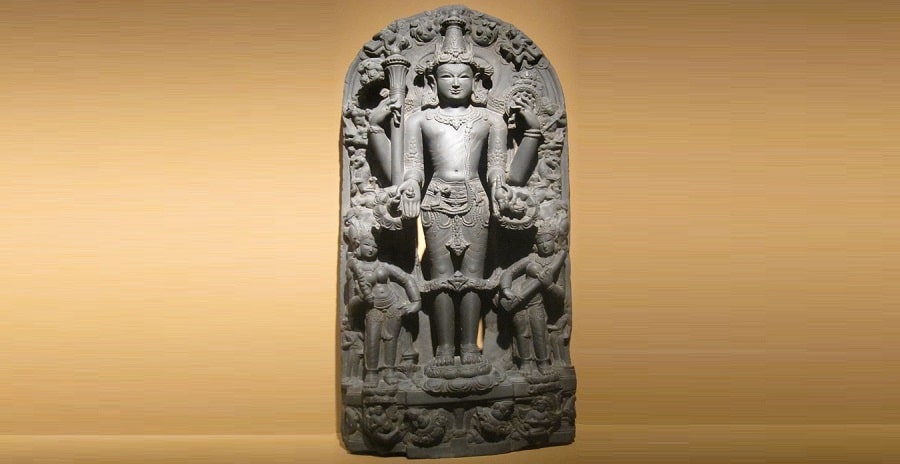 Hemantasena
Hemantasena held the position of a feudatory chief in the Pala empire.

He is also described as rajaraksasudaksah (protector of king) in Barrackpur plate of Vijayasena.
Vijaya Sena (1097-1160)
Vijaya Sena was a subordinate ruler in Rarh under the Palas.

Middle of 12th century, h

e defeated Palas and

founded the independent rule of Senas dynasty.

He conquered Kamarupa and Kalinga.

Vijaya Sena has two capital

,

Vijayapuri

in West Bengal and

Vikramapura

in

Bangladesh.

His

Barrackpur copper plate

wa

s issued from Vikramapura.

Vijaya Sena had a very long reign of about 62 years.

He assumed the imperial titles' of Paramamaheshvara, Paramabhattaraka, Maharajadhiraja.

Vijaya-prashasti was written by the famous po

et

Sriharsa.
Ballala Sena (1160-78)
Ballala Sena ended the Pala Empire by defeating Govindapala.

He conquered Magadha and Mithila.

Ballala Sena married Ramadevi a princess of Western Chalukya Empire.

Two epigraphs of the time of Vallalasena,

Naihati copper plate, and the Sanokhar Image Inscription.
Ballala Sena introduced the practice of Kulinism in Bengal.

He wrote the

Danasagara

in 1168 and started writing the

Adbhutasagara

in 1169 but could not complete it.

Vallalachairta was

composed by

Anandabhatta

in 1510.
Lakshmana Sena (1179 – 1206)
Lakshmana Sena assumes the title o

f

Gaudeshvara.

He completed the Adbhuta Sagara, an incomplete book of his father.

Lakshmana Sena was devout to Vaishnava.

His court was an assembly of several renowned poets

Jayadeva

, the author of

Gitagovinda

Dhoyi,

the composer of

Pavanduta

Govardhana

the author of Arya-saptasati

Shridharadasa,

compiled the

Saduktikarnamrta

, an anthology of the Sanskrit verses during his reign.

His Chief Minister and Chief Judge were

Halayudha Mishra,

who wrote the

Brahmanasarvasva.

Umapatidhara,

the author of the

Deopara Prashasti
Minhaj-us-Siraj,

the author of the Tabaqat-i-Nasiri,

 designated him as a 'great Rae' of Bengal and compared him with Sultan Qutbuddin.

In 1203, Bakhtiyar Khalji attacked Nabadwip and defeated Lakshman Sen.

He captured northwest Bengal and eastern Bengal remained under Sena control.
Later Rulers (1206-30)
Vishvarupa Sena and Keshava Sena were the last two rulers of the Sena dynasty.
Deva Kingdom
The Deva Kingdom was a Hindu dynasty of medieval Bengal

Deva Kingdom ruled over eastern Bengal after the collapse Sena Empire.

Their capital was Vikrampur in present-day Munshiganj District, Bangladesh.

Madhava Dasharatha-Deva extended his kingdom to cover much of East Bengal.