March 10, 2019
Sultanate of Bengal
Ilyas Shahi Dynasty (1342–1415)
The first independent Turkic Muslim ruling dynasty in Bengal
Ruled from the 14th century to the 15th century.
It was founded in 1342 by Shamsuddin Iliyas Shah.
Their capital was in Pandua, Hoogly
>>>>>>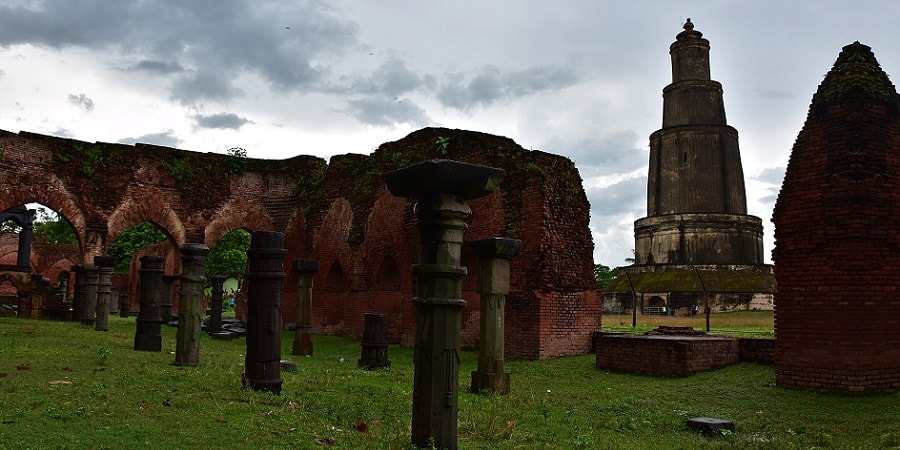 >>>>>>
Shamsuddin Iliyas Shah (1342–58)
Shamsuddin Iliyas Shah is the founder of the Ilyas Shahi dynasty
He defeated the rulers of Delhi, Sonargaon, Satgaon, Nepal, Orissa and Assam.
He was contemporary of Delhi Sultan firuz shah tughlaq.
Sikandar Shah (1358–90)
Sikandar Shah also known as Alexander Shah
He was the son of Shamsuddin Ilyas Shah
Sikandar Shah defeated Firuz Shah Tughlaq in 1359.
He constructed Adina Mosque, Pandua.
Ghiyasuddin Azam Shah (1390–1411)
Ghiyasuddin Azam Shah established diplomatic relations with the Ming Empire of China
Krittibas Ojha, also translated the Ramayana in Bengali during his reign.
Ma Huan, a Chinese traveler visited Bengal.
Port of Chittagaong was an important trading centre
Ganesha Dynasty (1414 -35)
Raja Ganesha
The Ganesha dynasty began with Raja Ganesha in 1414
Their capital was Gaur
Jalaluddin Muhammad Shah
Son of Raja Ganesha.
He was converted to Islam.
During his reign Firuzabad Pandua became a populous city.
Ilyas Shahi Dynasty (1435–1487)
After Ganesha dynasty Ilyas Shahi Dynasty came in to the power again.
Nasiruddin Mahmud Shah
Maladhar Basu, compiler of Sri-Krishna Vijaya, was granted the title of Gunaraja Khan.
>>>>>>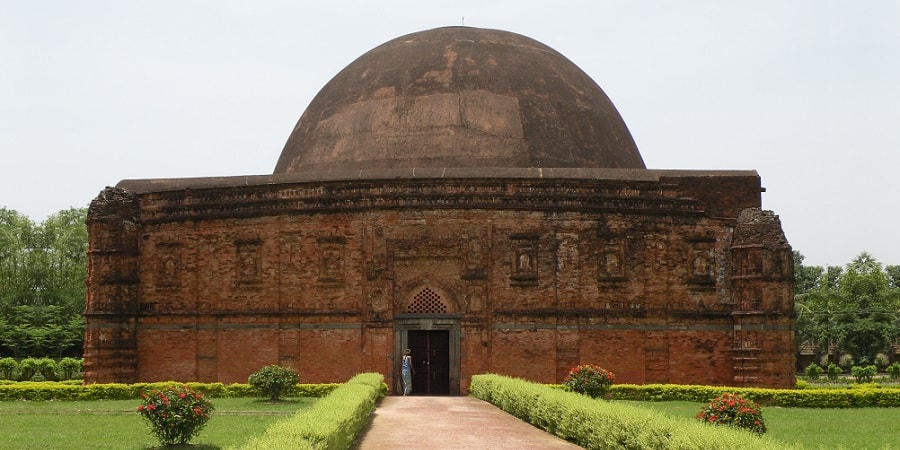 >>>>>>
Hussain Shahi Dynasty (1494–1538)
Alauddin Husain Shah (1494–1519)
Alauddin Husain Shah is the founder of Hussain Shahi dynasty.
He had served as wazir under Iliyas Shahi dynasty.
He was defeated by Bahlol Lodi.
Bijay Gupta wrote his Manasamangal Kavya also during his reign.
Kavindra Parameshwar, court poet of Paragal Khan, composed the first Bangla Mahabharata in 1515.
Alauddin Husain Shah was contemporary of Chaitanya Mahaprabhu.
He is also known as Akbar of Bengal.
Ghiyasuddin Mahmud Shah (1533–38)
Ghiyasuddin Mahmud Shah was the last Sultan of the Hussain Shahi dynasty of Bengal.
Permitted Portuguese to establish factories at Chittagong and Hughli.
Ghiyasuddin and his Portuguese allies were defeated by Sher Shah Suri in 1538
>>>>>>>>