May 28, 2022
Draft a Report – English – WBCS Main Question Paper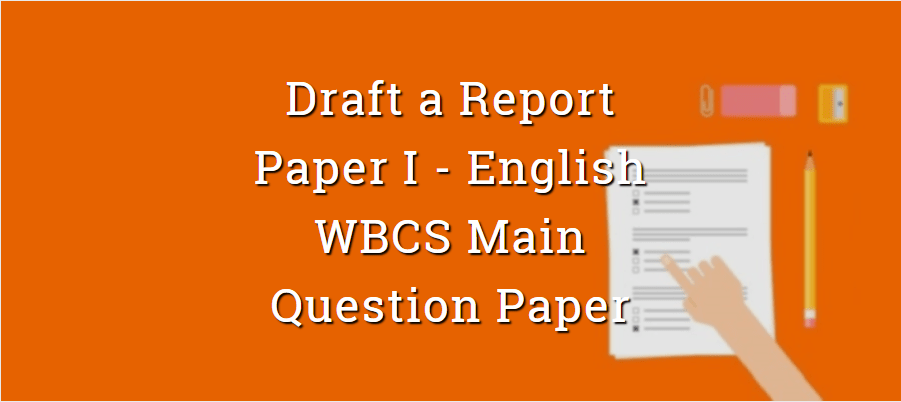 Draft a Report English WBCS Main 
WBCS Main Question Paper – 2021
2. Draft a report on the way privatisation of government sectors can be done in a sensitive and perceptive manner (within 200 words).                 40
WBCS Main Question Paper – 2020
2. Draft a report on the poor conditions of roads and public parks in your locality.     40
WBCS Main Question Paper – 2019
2. Draft a report on the scarcity of availability of blood in blood bank as well as risks involved in buying blood from blood banks, despite celebrating 'Blood Donation Day/Week' with all pomp and show in almost every nook and corner of the city.          40
WBCS Main Question Paper – 2018
2. Draft a report (within 200 words) on shifting the city-zoo to a suitable place outside the metropolis.        40
WBCS Main Question Paper – 2017
2. Draft a report (within 200 words) on GST roll-out celebration.       40
WBCS Main Question Paper – 2016
2. Draft a report (within 250 words) on environmental pollution.         40
"Be Careful about Environment"
WBCS Main Question Paper – 2015
2. Draft a report (within 250 words) on the problems of immigration and refugees in the world today.      40
WBCS Main Question Paper – 2014
4. Draft a report (within 200 words) on a disaster caused by fire.    40
Draft a Report Format
Title or Head Line
Sub-heading
Staff Reporter
Place, Date : Starting of the 1st part
or
Special Correspondent
Place, Date : Starting of the 1st part
We need to give a suitable headline as per topic.
You can give a Sub-heading also, but it's not mandatory.
Follow any standard newspaper for the format.
We have to write as a journalist.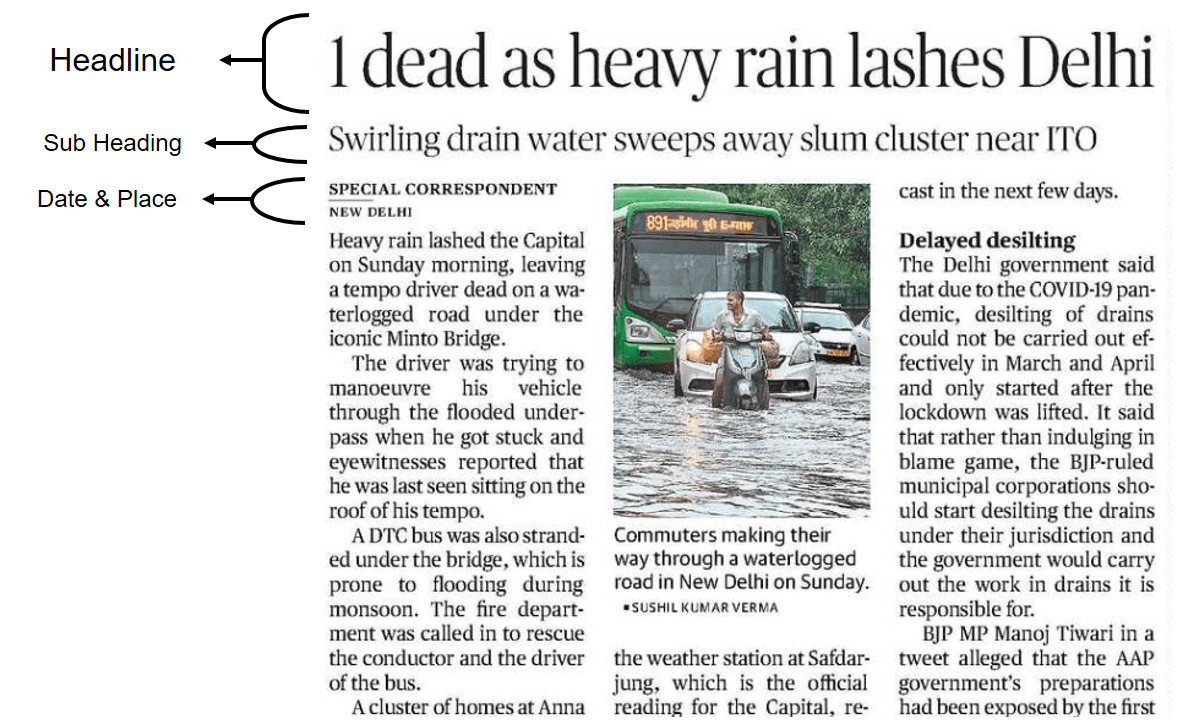 1st Part – Introduction + Current Situation
Give an introduction and explain the topic in 1-2 sentences.
Write the reason or the cause of the problem or situation.
Use 50-70 words in this part.
2nd Part – Body – Support the Topic
Write in the support of the topic or the detailed facts about the topic.
Give some current situation or news, to support the topic.
Add some current data to analyze the topic.
Write about govt. steps to handle the situation or related the topic.
Present all the facts directly and simply.
Use 80 to 100 words.
3rd Part – Visions & Conclusion
Give a future idea or your hope about future in 1-2 sentence.
Give an idea or your view about the steps that govt. or society should take to handle situation.
Conclude the total topic.
Use 30 to 50 words.
At the end write the total number of words.
Important Points
Use simple language.
Short, straightforward sentences are easy to read, understand and save time for everyone.
We must be natural, and unbiased as a civil servant.
Read newspapers to know what types of words or writing skills are used in newspaper actually.
Stick to observable facts.
Use active voice.
Under line the data part to help examiner to find out some reasons to give you good marks.
You will have minimum 30 min to write the report.
Take your time to think proper sentence and write.
You may write the letter as rough work, but if you have proper practice, you don't need it.
Show your best hand writing skill to impress examiner.
So, write slowly, clearly and beautifully.